Despite the recent jump in state-level legalization of cannabis, there is still a huge illegal market for it. This week's roundup covers dispensaries and public relations officials who should be aware that their posts may end up on social media muckraking teams like Weedmaps or Massroots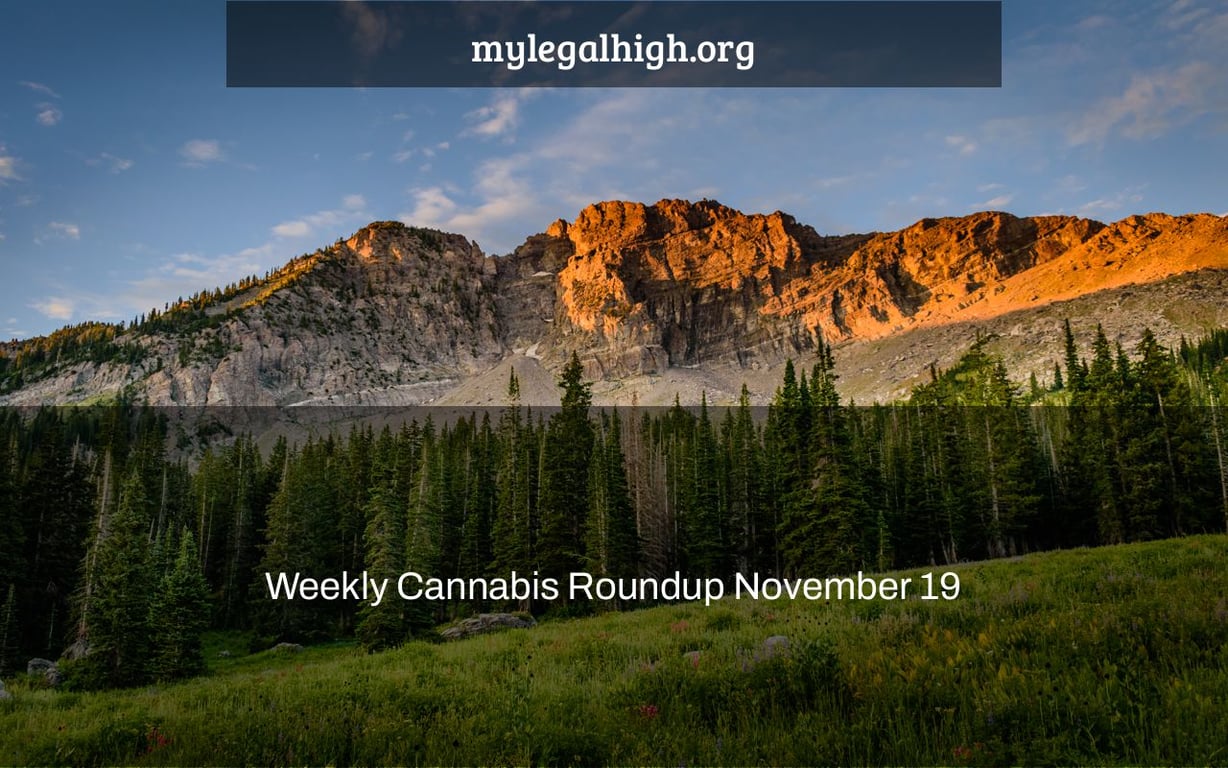 President Biden approved various federal cannabis legislation, a Republican congresswoman is organizing Republican support for cannabis, and Indiana Democrats are trying to jumpstart their state's cannabis legalization efforts.
Let's take a look at this week's cannabis news.
---
Biden Approves Infrastructure Bill That Includes Multiple Cannabis Provisions
President Joe Biden signed a $1 trillion bipartisan infrastructure bill on Monday that includes a number of cannabis-related reforms, including one that allows cannabis researchers to study commercial cannabis sold in state-legal dispensaries rather than relying on government-grown cannabis that has been shown to be of poor quality. There is also a clause that urges states to educate their citizens on the dangers of driving while under the influence of marijuana. Last week, Congress passed a massive bill that includes a variety of other transportation, broadband, and utility initiatives.
A federal decriminalization bill sponsored by Republicans has been introduced.
On Monday, Rep. Nancy Mace (R-S.C.) formally presented a federal cannabis decriminalization measure. The States Reform Act is a bipartisan initiative by House Republicans to implement cannabis reform that addresses the concerns of both Democrats and Republicans. The bill intends to erase all nonviolent federal cannabis convictions as well as removing cannabis from its Schedule I classification. Drew McKissick, the Republican Party's chair in Mace's native state of South Carolina, has criticized Mace for the measure.
Indiana Democrats are pushing for the legalization of marijuana in the state.
The Indiana Democratic Party has urged state legislators to legalize marijuana, which is presently illegal in the state for both medicinal and recreational use. In a press statement, the Democrats cited a 2018 survey that found that about 80% of Indiana people support cannabis legalization in some manner. The party backed cannabis reform because of the cash it would generate and the therapeutic benefits it would provide to inhabitants, among other reasons. Indiana Governor Eric Holcomb (R) declared in 2019 that he would not support state legalization unless federal prohibition was lifted.
Brittany Johnson works at Veriheal as a Technical Writer and Editor. She likes to create thought-provoking material that breaks down stigmas, armed with a passion for holistic health and plenty of cold brew.
Watch This Video-