As Vermont's legal cannabis industry ramps up, it remains unclear what will happen to the hundreds of growers with pending cultivation permits.
Vermont is inching closer and closer to launching a new program that would ease their worries but it might not be enough.
The "vermont cultivation license cost" is the cost of a cannabis cultivation permit. The Vermont Department of Public Safety and Security charges $250 for a cultivator's license, which must be renewed every two years.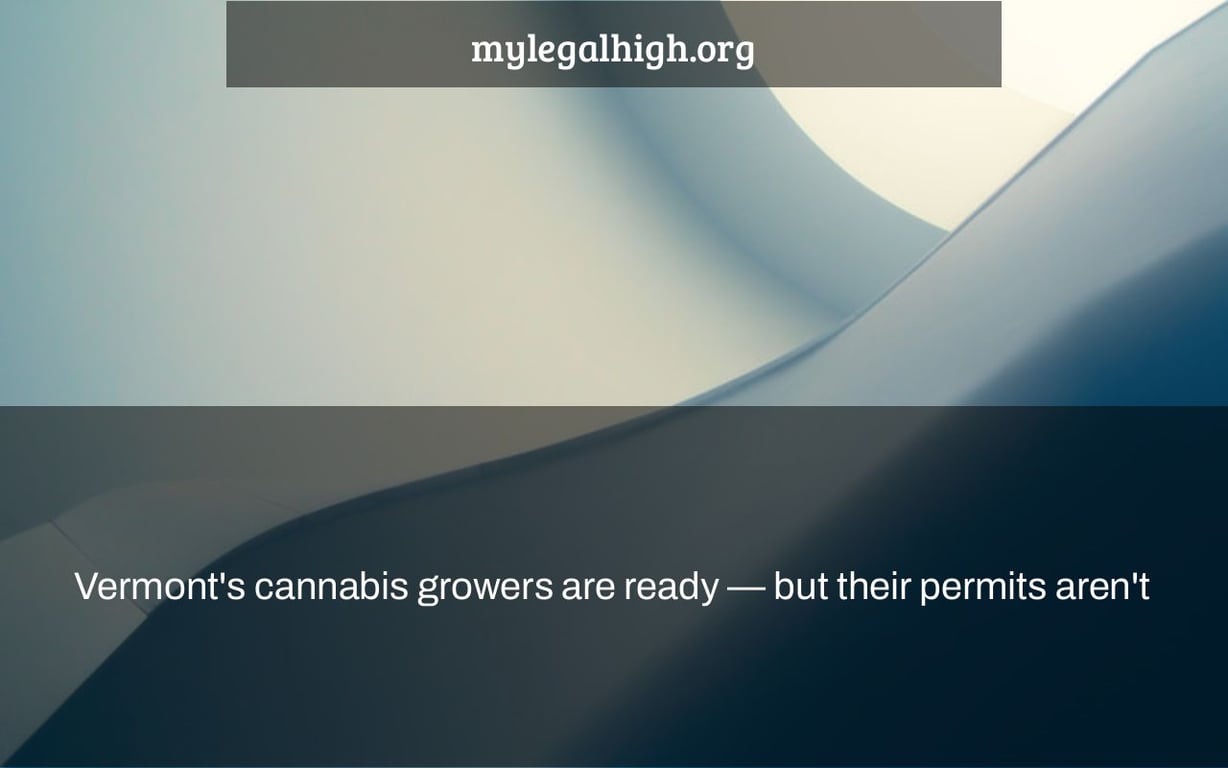 Vermont's Cannabis Control Board admitted on Monday that it would miss the state's May 1 deadline for issuing permits to small-scale marijuana farmers.
The announcement comes as a disappointment to growers who have been waiting for state certification in order to produce crops in time for the market to fully open in October. Some have applied to grow inside, while others have applied to grow both indoors and outdoors.
According to the board's records, 83 small producers have applied, but just two are now being considered. These two are among 25 "social equity applicants" who represent communities that have been harmed by the country's drug war and have been given priority license assessment — as well as cost reductions — by Vermont.
"We've had a lot of letters saying, 'Hey, my plants need to go in the ground ASAP,' and we totally understand," one of the three board members, Kyle Harris, said during a meeting on Monday. "We are well aware of this." According to Harris, some disgruntled applicants have contacted the office and used obscene language against the employees, which he considers inappropriate.
"I realize people are stressed and anxious, and they have a lot riding on these licenses; we completely understand," he added. "However, there is no tolerance for rudeness… 
I simply want to make sure that everyone knows that they're working as hard as they can."
The legislature has adopted a law that would enable the board to recruit additional personnel, which should assist speed up the review process, according to board chair James Pepper. In an effort to smooth things out, he also said that the board will open the application window for larger producers ahead of schedule.
On Monday, the board delivered more bad news than just delays. Because the state's request to perform background checks on all candidates was denied by the Federal Bureau of Investigation, the board will have to hire a third-party business to do it. The $475 background checks are needed of all applicants and anyone with a controlling stake in a cannabis firm.
"This procedure isn't ideal; it's inefficient, and it costs the licensee more money, but that's the default situation we're in right now," Pepper added.
During the public comment part of the board's meeting, Ivan Pudan, co-owner of Snowbird Botanicals in Barnet, inquired about the cost.
"I'm applying for social equity with my wife, and $1,000 for background checks sort of defeats the point of applying for social equality, doesn't it?" he wondered.
On Monday, the board also reported that it had received no applications for a "integrated" license, which is only accessible to the three out-of-state owners of Vermont's medical cannabis stores. Holders of an integrated license are permitted to begin selling on the adult-use retail market on May 1 – five months ahead of other merchants, who are permitted to launch on October 1.
However, with no applications and license hurdles, it's uncertain when Vermont will see its first legal marijuana sales.
Related Tags
vermont cultivation license application
vermont growers association
ccb vermont