India's federal drug enforcement agency has arrested a man selling 1,000 kilograms of illegal cannabis on Amazon. According to the police investigation, the drugs were bought using bitcoins and delivered in packages labeled as "socks."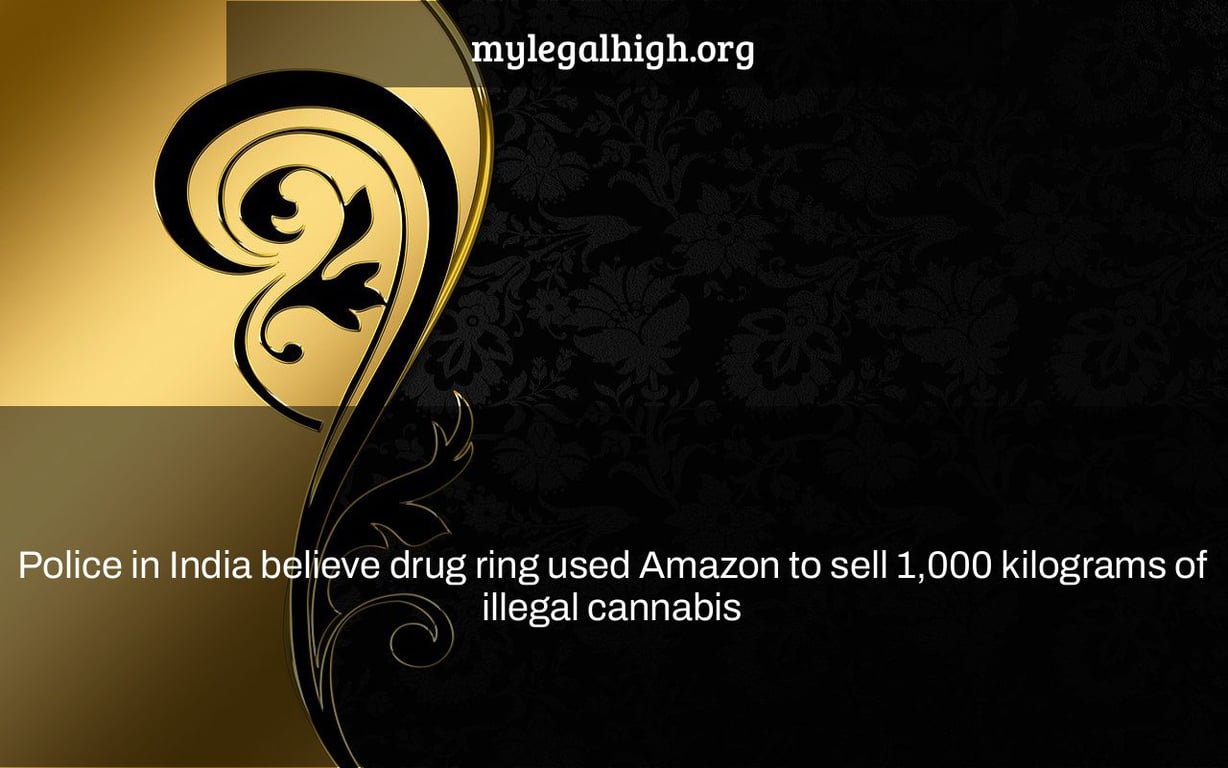 After the company's packing material was discovered with suspects, the Confederation of All India Traders is requesting national narcotics authorities to initiate an investigation.
Two individuals were reportedly detained in India by the Madhya Pradesh Police Department for allegedly selling 390 packages of cannabis totalling 1,000 kilos.
According to Business Today India, the finding was made when authorities arrested a narcotics smuggling network and discovered Amazon packing material with the sellers.
After the two guys were recently nabbed with 20 kilos of cannabis, the strategy began to crumble. Police are still looking for or identifying additional people who were engaged in the operation.
According to Business Today India, a police official said at a recent news conference that the e-commerce business had been provided notice of the finding. The suspects in the illegal enterprise were allegedly given cannabis leaves disguised as stevia leaves, according to police.
The Confederation of All India Traders (CAIT) has urged the Narcotics Control Bureau (NCB) to investigate the situation, according to Praveen Khandelwal, the group's general secretary.
According to a CAIT statement to the magazine, if the website was utilized, Amazon India would have earned a commission, which would be in violation of India's Narcotic Drugs and Psychotropic Substances Act, 1985.
The statute prohibits the production, possession, sale, purchase, transport, interstate import, interstate export, or use of produced medications and preparations.
When it comes to cannabis, the punishment is "rigorous imprisonment for a period not less than 10 years, but not more than 20 years" if the offense includes commercial quantities.
CAIT described the scenario as "very disturbing and a serious danger to the country" in a tweet. We urge that the NCB investigate this report right now."
According to Gadgets 360, Amazon India said in a statement that the business "operates a marketplace in India, which allows third-party sellers to display, list, and offer for sale, items directly to end-customers."
Amazon, on the other hand, does not allow the listing and sale of items that are illegal to sell in India.
Recognizing that Amazon India has been alerted, the statement continues that "we are presently examining if there is any non-compliance on the side of the vendor" and that "we intend to fully cooperate with investigative authorities."
According to the Hindustan Times, the authorities asked Amazon personnel to clarify whether there was any way of validating the vendors to guarantee that the platform was not being used for criminal activity.
Content of the article
Amazon has repeated its support for federally legalizing cannabis in the United States, while remaining distinct from those who sell on its platform, and has made its decision to stub out pot testing for new workers retroactive.
"Content that seeks to purchase, sell, trade, give, gift, or beg for marijuana," according to Facebook's Regulated Goods page. Tumblr now permits cannabis advertisements in California and Colorado, both of which are legal jurisdictions. Twitter says it "prohibits the marketing of drugs and drug paraphernalia;" and Twitter says it "prohibits the promotion of drugs and drug paraphernalia."
Watch This Video-