Fall River, MA is becoming an unlikely hub for cannabis cultivation. Three companies in the city have recently announced they'll be hiring as demand increases with new state laws and a growing industry. If you're looking to get into this space or just want to know more about it, here's what you need to know.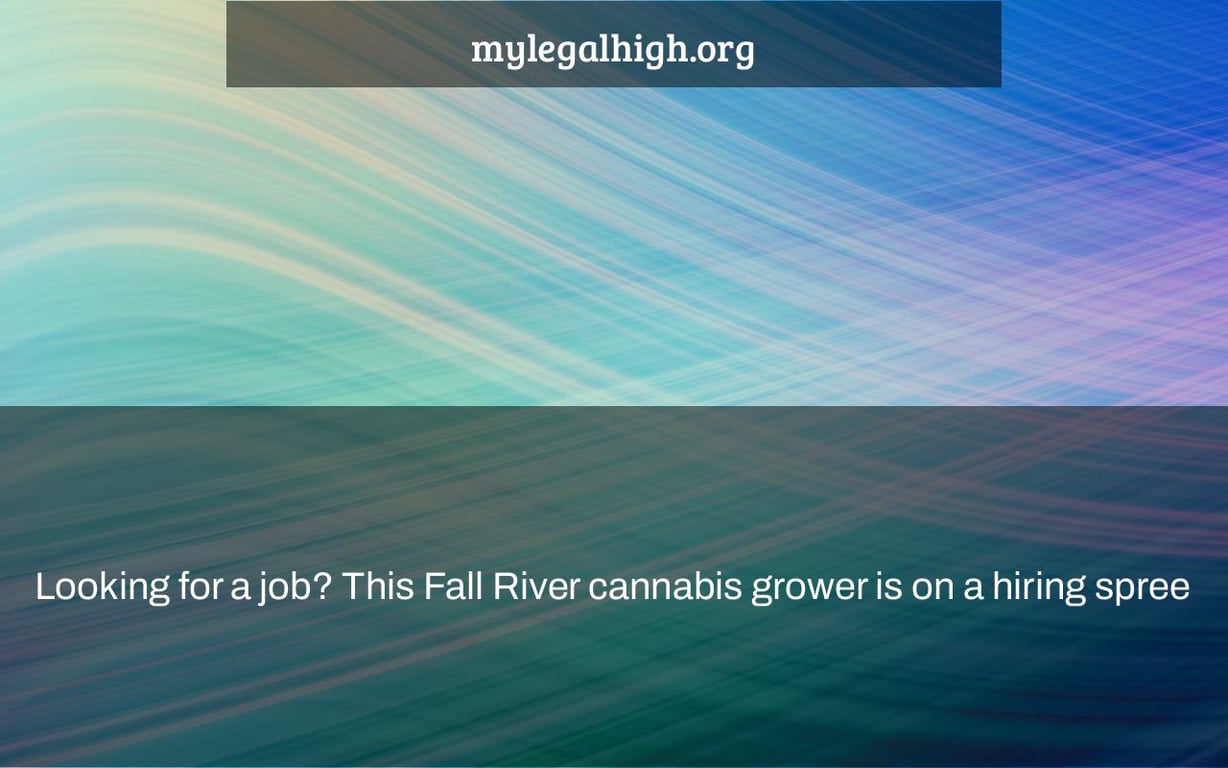 As it grows its growing capacity and the sector as a whole, a local cannabis producer is on the lookout for new employees.
On Friday, White's of Westport hosted a job fair for Cresco Labs, a nationwide cannabis producer with a facility in Fall River. The firm just increased its growing capacity by taking over the third and fourth floors of the old mill building that it shares with cannabis store Sunnyside.
According to Katie Bell, the company's Vice President of Talent and Acquisition, they're hoping to increase the number of workers at its Fall River site from 135 to about 155, with additional recruiting potential shortly. In addition to Leicester, Uxbridge, Framingham, and Worcess, Cresco has locations in Leicester, Uxbridge, Framingham, and Worcess.
Finding personnel for a cannabis factory, according to Bell, is a difficult undertaking. People who have worked in the food and beverage sector, pharmaceuticals, or other agricultural industries may have some relevant experience, but nothing compares to growing and selling marijuana.
"At the end of the day," she continued, "cannabis is essentially its own business."
On Friday, though, there was no scarcity of candidates. By the halfway point of the job fair, Bell estimated that roughly 40 individuals had come through.
At the Cresco job fair at White's of Westport on Friday, Processing Manager Eddie Donahue speaks with a job candidate.
They're mostly searching for individuals who are passionate about the plant and want to contribute to the industry's growth, according to Bell.
She said, "We absolutely want folks who are advocates for cannabis." "Normalizing and professionalizing cannabis is a part of our business."
Applicants wait for interviews at the Cresco job fair at White's of Westport on Friday after the first rush.
The Fall River grower's facility director, Paul Samek, said on Friday that they were mostly seeking for back-end personnel to help with packing, processing, making edibles and other goods, logistics, and fulfillment.
Many of the individuals that are interested, according to Samek, bring a personal passion to their work. He claims that many of them pick positions for which they may be overqualified just because they want to work in the sector.
During the job fair at White's of Westport on Friday, Cresco's Talent Acquisition Manager, Marie Kiss, speaks with an applicant.
One of the applicants was Jorge Valentim, a Fall River resident. He stated he needed a work while waiting for an interview, but he also had firsthand experience with cannabis use and cultivation.
He said, "What I want to do is simply get inside the firm." "It's a new industry, and I'd want to see how it works."
Watch This Video-