Cleaning your weed grinder is the first step in ensuring that you have a satisfying experience. Keeping it clean will reduce any chance for unwanted build-up and keep the consistency of your smoke or vapor as consistent as possible all day long.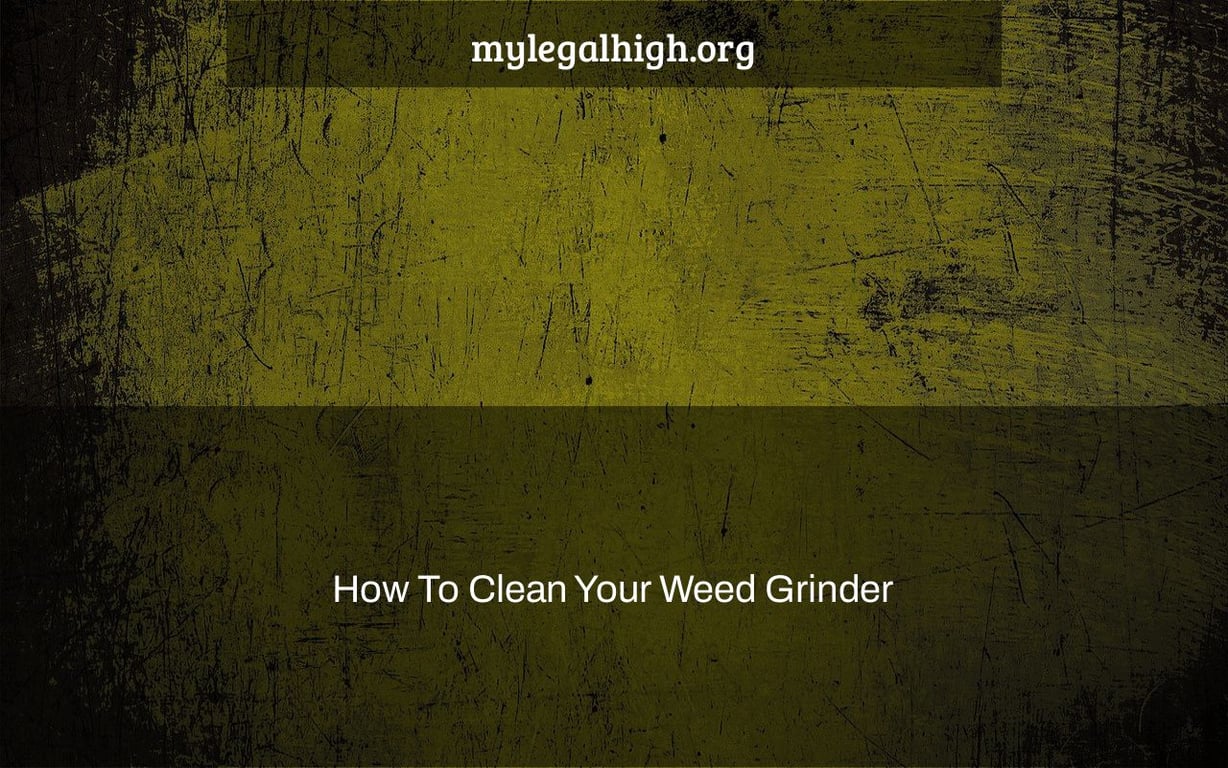 A grinder is one gadget that isn't strictly essential but can considerably enhance your cannabis experience. The gadget enables you to effectively grind your cannabis while also functioning as storage and the most convenient method to build up your kief reservoir.
While you could grind cannabis using your hands, scissors, or even a little jar with a penny inside, using a grinder guarantees that your weed retains its trichomes and other beneficial properties.
Despite its numerous advantages, grinders must be cleaned on a semi-regular basis. These devices are often clogged with cannabis residue and muck, making it impossible for them to function properly. If the blades on your grinder are unclean, it will rip and tear the cannabis nugs instead of chopping them, which is something you want to avoid when filling a bowl or a joint. If you don't clean up after your grinder, germs and decomposing components will build up, which you don't want to inhale at any time.
Getty Images/Javier Antonio Luque Olmedo
Cannabis grinders come in a variety of materials and shapes. Most are circular in form, with separate sections for cannabis and kief storage. You may extend the life of your grinder by cleaning it often, conserving the blades and their efficacy.
Cleaning your grinder is simple.
Sort everything out.
VasilevKirill/Getty Images photo
Make sure all of your grinder compartments are open and that all plant materials are removed. Pay great attention to the kief container in your grinder, as it likes to fill up without our knowledge. Keep it somewhere secure so you may eat it anytime you want.
Soak the grinder first.
Unsplash photo by Esteban Lopez
5 Reasons Why You Should Buy A Weed Grinder
While cleaning it down with a clean towel and some isopropyl alcohol would suffice, soaking the grinder in alcohol for half an hour will do the trick, removing the need for scrubbing and resulting in a cleaner grinder. Rinse it with water and dry it well to remove any cannabis residue or grime.
For a more thorough cleaning,
JESHOOTS.COM provided the image. courtesy of Unsplash
RELATED: How To Clean Your Cannabis Bongs, Pipes, Dab Rigs, And Vapes
If your grinder requires a deeper clean, place it in the freezer for 30 minutes after separating all of the parts and washing it. The plant residue will be frozen in this process, making it simpler to remove from the grinder. After that, clean the grinder with a toothbrush and soak it for 30 minutes in alcohol. Rinse and dry thoroughly.