The Oregon Liquor Control Commission approved a first reading of the ordinance, and it will now go through two more readings before final approval. However, despite being in place for just over 24 hours, marijuana dispensaries were already swamped by customers. The City estimates that it could take up to six months from when legalization is enacted until there are enough retail outlets open to service all Portlanders.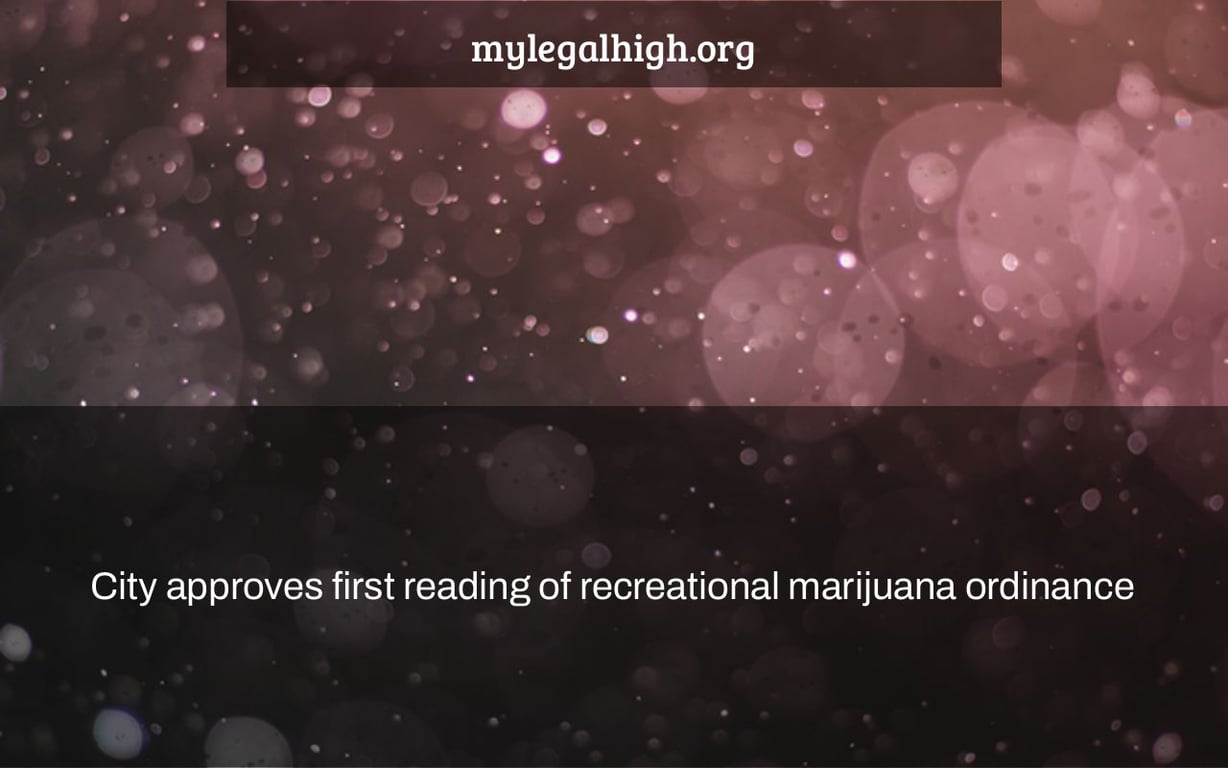 The retail selling of recreational marijuana is prohibited under the ordinance.
At its meeting on Dec. 7, the City Council approved the first reading of a recreational marijuana law that excludes retail sales. Origins Cannabis contacted the city this summer about establishing a growing facility at the former Moss Tent building.
From September through November, the Planning Board prepared the law in five different sessions, including an October public hearing spurred by a request from the council in August. The Marijuana Legalization Act of the state compels communities to opt in to the law. Towns have the option of opting in without enacting their own ordinance or creating their own based on the law.
The state has five cultivation categories depending on the size of the enterprise. Tier 1 allows for a mature plant canopy of up to 500 square feet, tier 2 allows for 2,000 square feet, tier 3 allows for 7,000 square feet, tier 4 allows for 20,000 square feet, and nursery cultivation allows for a mature plant canopy of up to 1,000 square feet and infinite marijuana seedlings.
The city has designated zoning areas that allow for cultivation, testing, and manufacture. Outside of the bypass, Tier 1, Tier 2, and nursery businesses, which the city refers to as small-scale, will be permitted in practically all areas. Tier 3 and 4 enterprises, dubbed "large-scale" by the city, will be limited to two zones: Route 1 South and Searsport Avenue Commercial.
Testing and production are permitted in all regions that permit growth, but no adult-use marijuana activity is permitted inside the bypass. Cultivation will also be prohibited in a few smaller neighborhoods on the city's south side, along Route 1, outside the bypass.
Because the board was concerned about marijuana smells, large-scale operations are confined to only two areas, according to City Planner Jon Boynton in an interview following the meeting. Before potentially extending such activities into other areas, the board wants the city to be prepared to handle any odor concerns that may arise.
For concerns like security, smells, and operations, the city will employ state review criteria, according to Boynton. To be authorized in the city, an application must demonstrate that it has had or will get all state approvals, as well as that it will maintain compliance with all state licenses.
According to him, applicants must follow local sign laws as well as state guidelines for marijuana companies. There is presently no suggested application cost for a marijuana enterprise under the code.
Maine voters adopted the Marijuana Legalization Act to allow recreational use of the plant, despite the fact that it is still illegal under federal law. To draft regulations and settle concerns, the Legislature put a moratorium on elements of the bill relating to retail sales and taxes in early 2017. In October 2020, four years after state people passed the law, it became legal to sell marijuana.
Mary Mortier, a councilor, believes that there is still time to authorize the retail sale of marijuana in the future. "I believe this is a matter of getting up and walking a little after crawling, and there will be time for this when the time comes."
Councilor Mike Hurley said that he had no objections to the retail selling of recreational marijuana and believes it will be similar to the medicinal marijuana businesses that have already opened in town.
"At this point, it's not a question of yes or no for me; it's a question of where and how," he remarked.
Individuals may object to a variety of enterprises for health or moral reasons, according to Councilor Neal Harkness, but he does not believe it is the council's role to tell people what sorts of lawful businesses they can participate in. Businesses will eventually collapse if Belfast residents do not support them.
"There are a lot of things that people don't think should be made public," he said.
"I don't think it is the council's role to tell individuals whether or not they may operate legal enterprises in the city unless there are compelling reasons to do so."
At their meeting on December 21, councilors will vote on the ordinance's final reading. It will take effect after the city files the decision with the state shortly after the meeting if it is approved.