Cannabis consumers are a dream demographic. Not only do they enjoy the product, but cannabis users also spend more than average in their lifetime on other products and services that support the industry. Experts say this group will soon be able to share its purchasing power with brands for better marketing opportunities and increased revenue streams.
Cannabis consumers are a dream demographic. Cannabis has been legalized in many states, and the industry is projected to be worth $50 billion by 2026. Read more in detail here: cannabis consumer stats.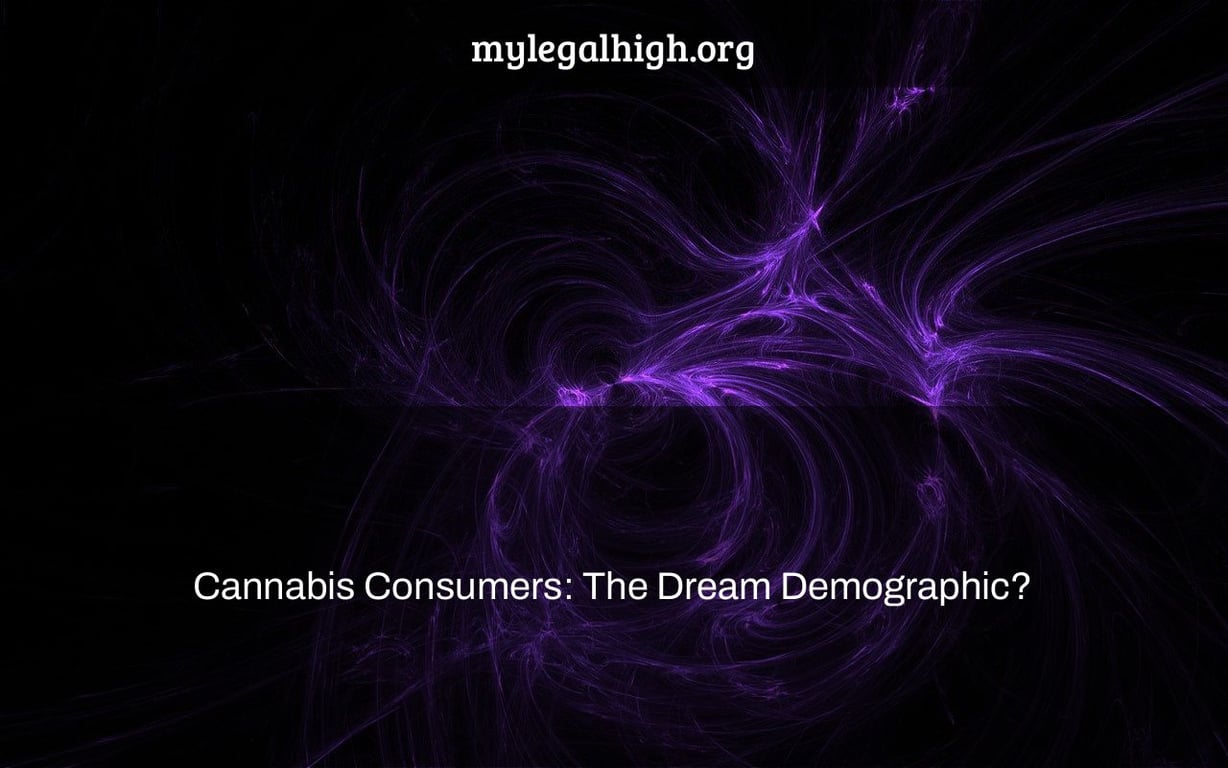 More and more businesses are recognizing that cannabis users might be their ideal clientele. According to Bloomberg, the cannabis population is attracting so much attention from businesses that "several consumer-goods and technology firms are aggressively pursuing them as clients." But what makes cannabis users such a desirable audience for businesses in a range of industries? Let's have a look.
Uber Is Interested in Cannabis Demographics
Uber is one among several firms vying for the dream demographic's attention, notably via its food-delivery branch, Uber Eats. According to Bloomberg, Uber engaged cannabis marketer Fyllo to improve the attractiveness of its food commercials to cannabis customers. Uber's global director of media, Travis Freeman, argues why targeting cannabis users in Uber Eats ads isn't just about supplying individuals who are hungry.
This approach is being adopted because "a cannabis user is younger than the average consumer, has more discretionary cash; they are busy than most, working all the time, exercising all the time, going on adventures all the time," according to Freeman in an interview with Bloomberg. The outcomes of the advertising efforts have been nothing but favorable, as Uber discovered that "cannabis users are more likely than the typical customer to view and finish video adverts."
Companies that are unconnected to the cannabis sector, according to Fyllo, are also attempting to target the cannabis consumer market. According to Bloomberg, cannabis users are in such high demand that Fyllo was able to "complete a $30 million investment round last week." "We are seeing a lot more mainstream marketers" attempting to target the cannabis consumer demographic, including "some of the largest alcohol firms," according to Fyllo CEO Katie Ford, and the Fyllo platform "allows them to accomplish so."
Fyllo commissioned a survey from Forrester Consulting, which found that 82 percent of American businesses are interested or very interested in learning more about medical cannabis use, 77 percent want to learn more about recreational cannabis use, and 76 percent want to learn more about CBD product use. These figures, according to Fyllo, show how crucial the cannabis consumer demographic has grown across businesses.
Why Are Cannabis Users the Ideal Clientele?
Cannabis users, according to an MRI-Simmons poll issued in 2020, are more likely to:
They are 22% more prone to seek variation in their daily lives.
32% more likely to desire to experiment with new items and services
25% more likely to buy things on the spur of the moment
More than a quarter of people are more inclined to keep their social media feeds up to date.
More than a quarter of people are more inclined to evaluate, review, and share their thoughts on items and services.
Modern cannabis users are no longer characterized by the "stoner" label that was unjustly applied to prior generations of users owing to a lack of information. Regardless of the current quo, the canna-consumer population today comprises of regular individuals. "All cannabis product users are not made equal," writes Dave Kustin, creator and CMO of Ice Butcher, in his paper. The more you know about customer intent and demographics, the better you'll be able to promote to them."
A poll of roughly 5,000 adult cannabis users from the United States and Canada was also done by Dutchie, a cannabis technology startup. The survey found that today's cannabis consumer population is more "successful, driven, and health-conscious individuals," as opposed to the stereotype of "dazed and confused" users.
"I use cannabis, advocate for it on a personal level, but I'm also an investor and entrepreneur," said Snoop Dogg, a cofounder of Casa Verde Capital, a Dutchie investor, and a cannabis legend. The potential in cannabis is evident, and this research shows that users are well-educated and have greater purchasing power than clichés suggest." The preconceptions he's alluding to are old allegations that cannabis users are slackers and simpletons.
According to a research performed by Dutchie, cannabis users are well-educated, with 54 percent holding a bachelor's degree or more. Consumers are also more likely than typical Americans to enter the workforce. According to Ross Lipson, a cofounder and CEO of Dutchie, cannabis users are high achievers who include physicians, attorneys, moms, creatives, and Olympic-level sports, among others. He claims:
"It's past time to clear the air once and for all. Cannabis' negative stigmas, not to mention overcriminalization, must be a thing of the past… People use cannabis to unwind and as an important part of their health and wellness routines, and we should encourage them to share the advantages it provides."
According to Dutchie's research, 58 percent of respondents live active lifestyles that include activities like hiking and sports, and 57 percent identify as health-conscious, particularly when it comes to believing that cannabis is far better for their health than other substances like alcohol or tobacco. Finally, the findings revealed that 55 percent of respondents actively seek out secure, transparent, and convenient purchasing experiences, which is crucial information for businesses.
Some organizations may be trying to acquire this ideal demographic out of fear of losing "their slide of the pie," according to Fyllo CEO Chad Bronstein. As the rising popularity of cannabis affects the alcohol industry, "a beverage or liquor company would want to pursue them because they're losing market share."
For whatever reason, the attention and purchasing power of the cannabis consumer population is rising for the first time in history. Cannabis users are the ideal customer because they are more likely to try new things, make impulsive purchases, watch video ads all the way through, be highly educated, come from all walks of life, be health-conscious, be motivated workers, engage in more physical activity, and be more relaxed in the face of adversity. Do you agree with me? Please let us know in the comments section.
Chane Leigh, nicknamed The Bud Fairy, is a cannabis advocate and enthusiast from South Africa with a fiery personality and a desire to travel. She enjoys educating others and challenging social conventions.
Watch This Video-
According to a report by the Marijuana Business Factbook, California has over 1,000 dispensaries. The number of dispensaries in 2020 is expected to be around 3,500. Reference: how many dispensaries are in california 2020.
Related Tags
colorado cannabis demographics
how many dispensaries are in the u.s. 2021
how many black-owned dispensaries are there
average purchase amount at dispensaries
the u.s. cannabis report: 2020-2021 industry outlook